Energy audits
Home owners
Did you know that by introducing cavity wall insulation to your property or increasing your loft insulation you can same £s on your fuel bills?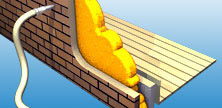 Insulating your loft could save you around £145 per year on your energy bills if you don't have any insulation there at the moment. If everyone in the UK topped up their loft insulation to 270mm, around £520m would be saved each year! (Source: Energy Saving Trust).
An 'A' rated boiler will save you £100s a year and reduce your carbon emissions dramatically.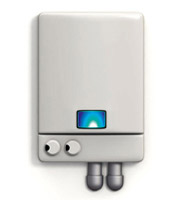 Boilers account for around 60% of the carbon dioxide emissions in a gas heated home. By replacing an old 'G' rated boiler with a new high efficiency condensing boiler and improving your heating controls, you will significantly cut your home's carbon dioxide emissions and could save as much as £225 a year. (Source: Energy Saving Trust).
If you would like more advice on this please contact us and we can assess whether your property would benefit from an audit to assist you achieve savings
If you are on benefits or a Senior citizen then grants are available to assist with this and there are several suppliers that are offering 50% off installation of cavity wall and loft insulation.
More information on how you make savings is available on the Energy Saving Trust website.
Commercial properties
Most business could save money on their fuel bills by introducing energy saving lighting and heating. The government is keen to support businesses achieve savings and reduce carbon emissions. Help is available in the form of interest free loans and certain equipment attracts tax credits.
0% business loans of £3,000 - £100,000 are available from the Carbon Trust to help organisations finance and invest in energy saving projects. The loans are Government funded and unsecured.
Energy Capital Allowance (ECA) Scheme
The ECA scheme provides businesses with 100% first year tax relief on their qualifying capital expenditure. The Energy Technology List (ETL) specifies the energy-saving technologies that are included in the Enhanced Capital Allowance (ECA) scheme.
An audit can help you assess how these savings can be made and provide with you with information on 'pay back periods' and schemes available to assist with capital outlay.
Visit: Carbon Trust website
How can we help?
We can undertake a full energy audit of your property or commercial premises
Provide you with a detailed report recommending energy saving improvements
Give you information on the support available through government schemes